Hippodrome Theatre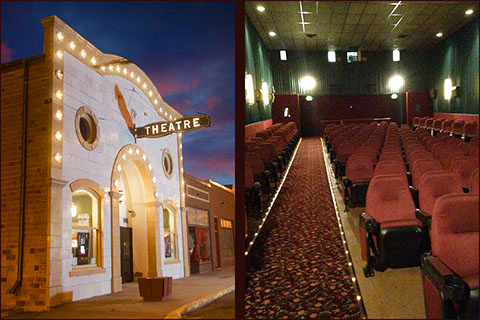 Movie Theatre & Art Gallery
Hippodrome Arts Centre in Julesburg shows first run movies every Friday, Saturday and Sunday and provides cultural events throughout the year.
Photo Credit: Anna McClary
Museums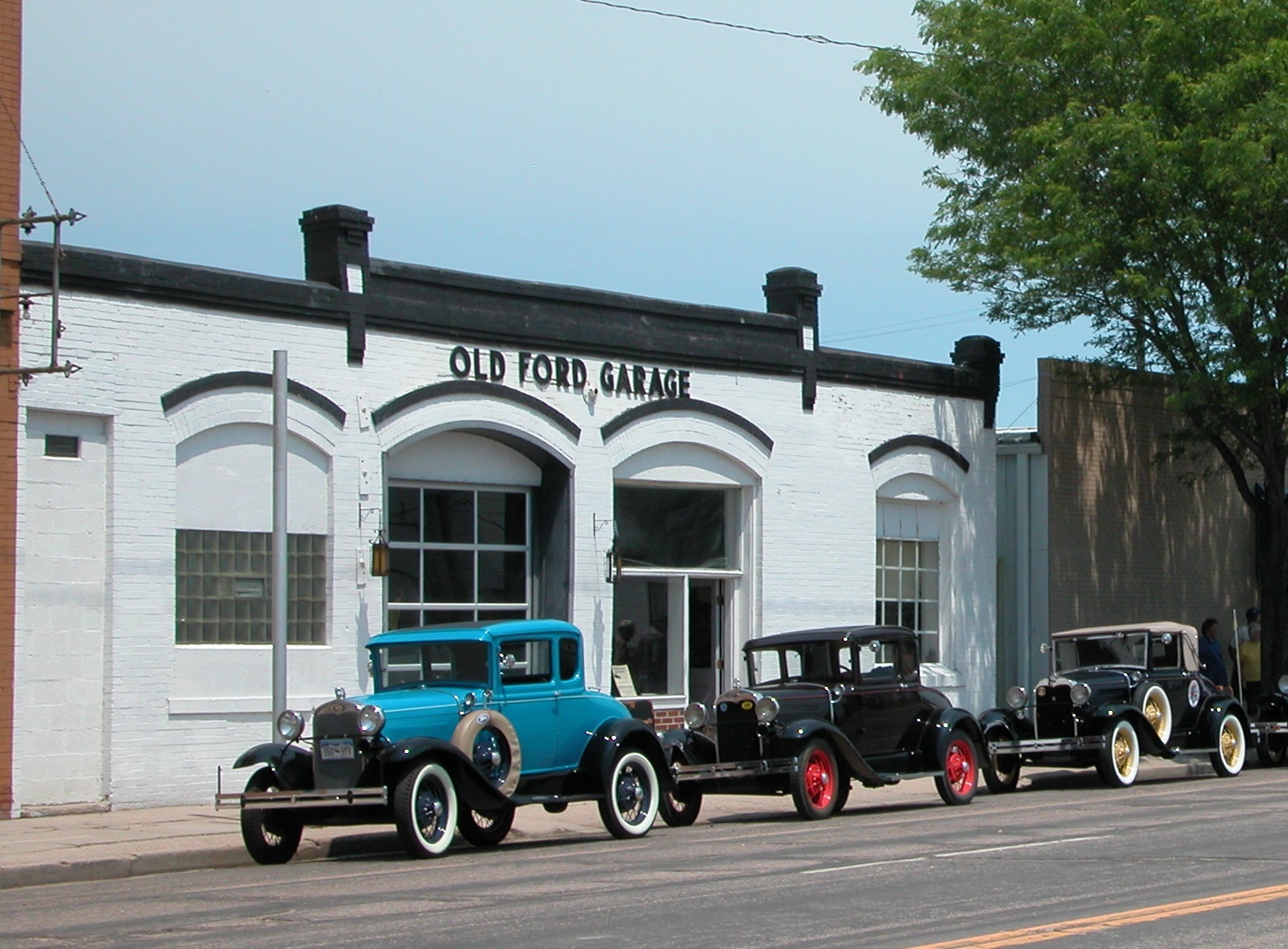 Community Museums
Old Ford Garage & Museum at 110 East 1st Street Julesburg. This privately owned collection is located in a structure that began as a car dealership in 1908. It offers vintage automobiles, memorabilia and photographs. Inside, retired barber Lee Kizer displays his personal collection of vintage cars and classic gas pumps, etc. (Open as requested)
Photo Credit: Dallas Williams
Depot Museum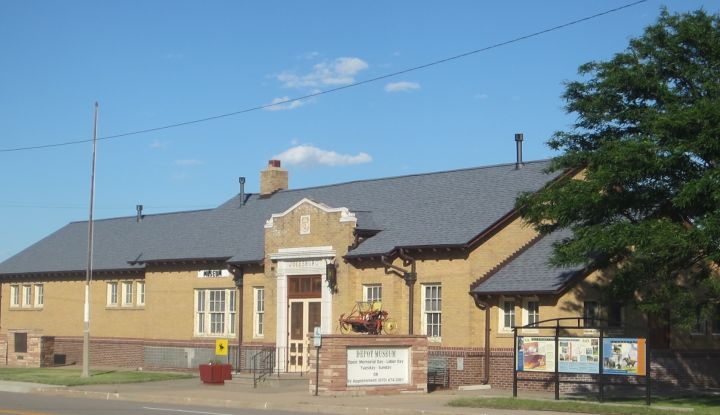 201 West 1st Street, Julesburg. Offers a unique collection of agriculture, archaeology, archives, folklore, glass, history, Indian artifacts, mineralogy, military items, music, natural history and transportation.(Memorial Day to Labor Day)
Fort Sedgwick Museum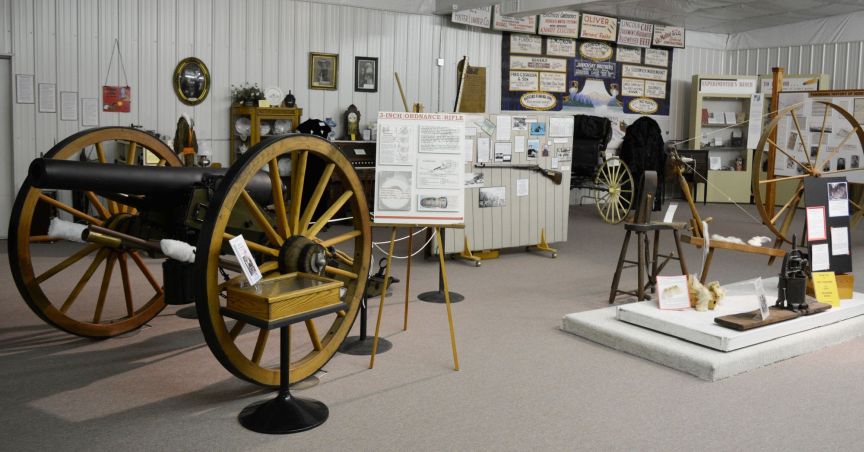 114 East 1st Street, Julesburg, offers a unique collection of historic radios, photographs and temporary displays.
Golf
Description Sedgwick County Golf Course located three miles north of Julesburg on Highway 11. It offers a professionally designed nine-hole golf course with Grass Greens and Buffalo Grass Fairways This publicly owned course is open year round, has affordable user fees and membership dues as well as available cart rentals. Golf tournaments are held May through September.
Shopping & Eating

Support our locals!
Shopping & Eating: Antique Shopping, coffee houses, craft shops, auctions, hometown diners are located throughout the county.
Drag Races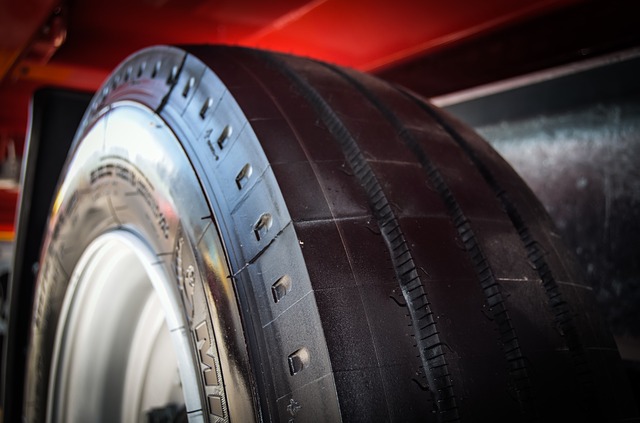 Julesburg Drag Strip (May – October: with 10 2-day events.) Offers Pro, Super Pro, Sportsman, Street, High School and Jr. Dragster competitions. Located at the Julesburg Municipal Airport.
Sedgwick County Fairgrounds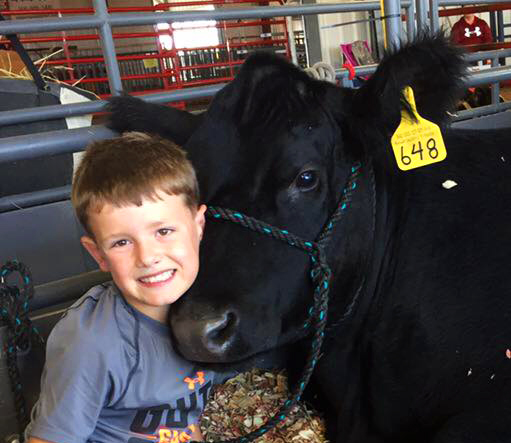 Sedgwick County Fair (August) Offers arts and crafts, livestock, rodeo, 4-H Livestock shows and Junior livestock sales, food, parade, dance, barbecue, etc. Located at the Sedgwick County Fairgrounds, just south of Julesburg.

Trap Shooting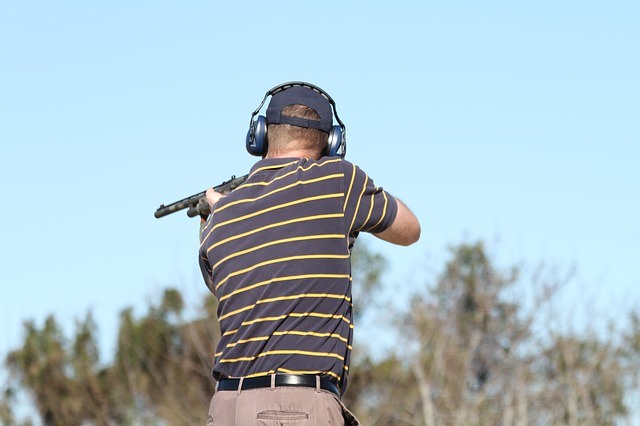 Trap Shooting Leagues Championships (September) Held at Julesburg Gun Club's shooting range. Located by the Julesburg Municipal Airport.

Swimming Pool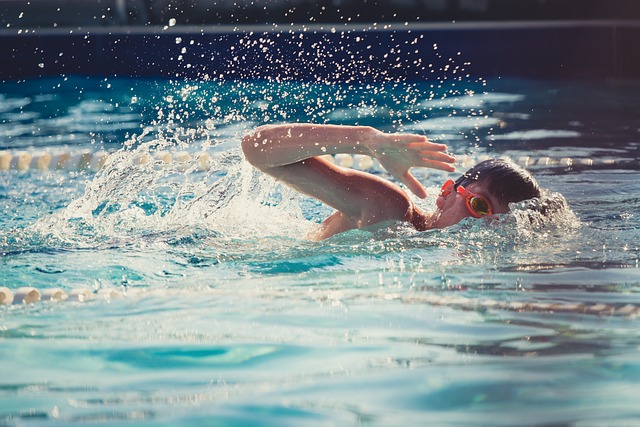 Meline Park (aka Swimming Pool Park) located at 300 E. Eighth Street, Julesburg, offers a ball field, playground equipment, green grass space, and a municipal outdoor swimming pool.
DePoorter Lake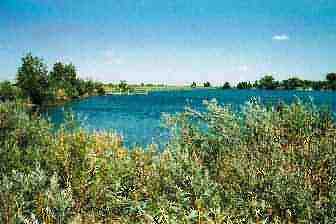 Great little fishing spot!
DePoorter Lake on US 385 just south of Julesburg offers fishing, restrooms, picnic shelter and a walking path.
Parks and Playgrounds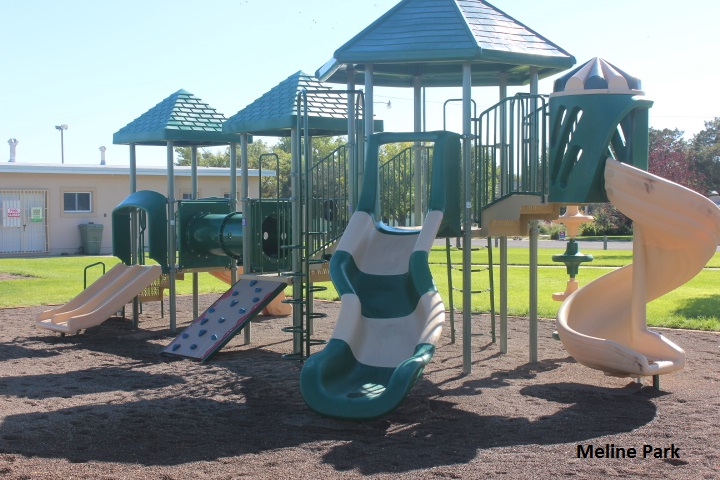 Meline Park (aka Swimming Pool Park) located at 300 E. Eighth Street, Julesburg offers a ball field, playground equipment, green grass space and a municipal outdoor swimming pool. 
Railroad Park located just east of the Depot Museum on 1st Street, Julesburg, offers picnicking, pavilion and shaded benches to enjoy while watching Union Pacific trains.
Thompson Park located at 400 4th Street, Julesburg, offers a large open green grass area, restrooms, playground equipment and a pavilion covering picnic tables.
Mini Park located at Pine and 2nd Streets, Julesburg, offers flower beds, which are maintained by the Julesburg Garden Club.
DePoorter Lake located at US 138 just south of Julesburg, offers fishing, restrooms and a wheelchair accessible pathway around the lake. This small lake is a popular summer evening escape along the trail. It is owned and managed by the Town of Julesburg and stocked with fish on a regular basis.
Lion's Park located west off Highway 138 and south of the Platte River. Land for the park is leased by the Lion's Club from the Colorado Parks and Wildlife (CPW). Offering picnicking, hiking trails, hunting, and wildlife observation.
Ovid Town Park located at Main and Morgan Streets, Ovid, offers a playground, basketball court, open grass area, large covered picnic, horseshoe pits, and "Dinky" a small Great Western sugar refinery locomotive on permanent display.
Sedgwick Town Park AKA Centennial Park located in Sedgwick offers green grass space and picnic tables.
Community Historic Buildings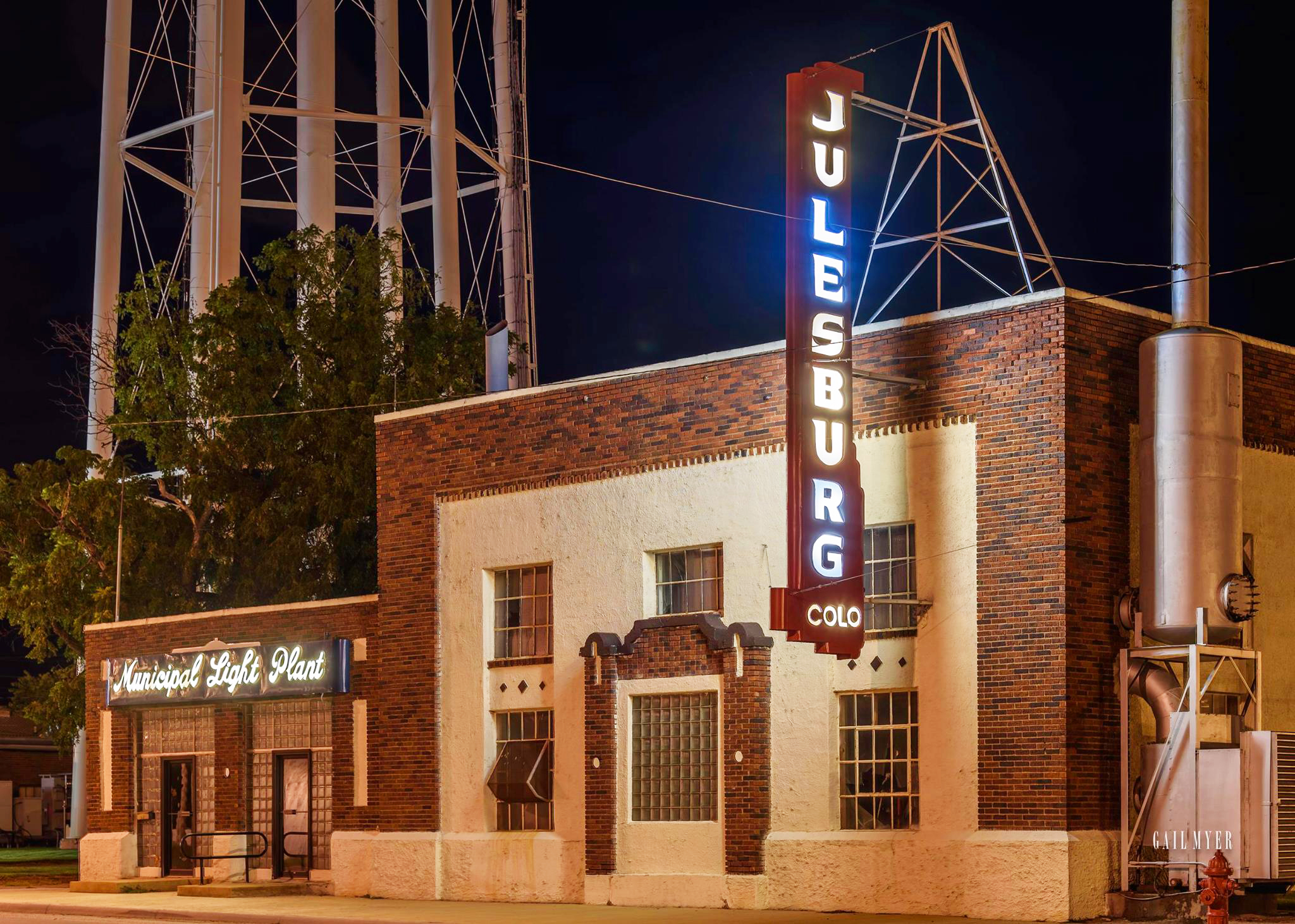 Colorado Register of Historic Buildings
Photo Credit: Gail Myer

Historic Sedgwick County Courthouse is a excellent example of WPA Art Deco style constructed between 1938 and 1939 and designed by Denver Architects Gordon Jamieson and R. Ewing Stiffler. National register 4/24/2007, 5SW.81
Historic Julesburg Library is a 1937 building of stuccoed cinderblock represents depression era Works Progress Administration grants. State Register 8/8/2001, 5SW.80
Historic Hippodrome Arts Centre is a 1919 theater building constructed specifically for the exhibition of motion pictures. The building typifies the fantasy architecture of many small town theaters constructed before 1930. State register 12/8/1999, 5SW.76
Historic Union Pacific Railroad Julesburg Depot (aka Depot Museum). The building construction was as a standard Union Pacific architectural planned building for a combination-type depot. Designed to serve both passenger and freight operations. Built in 1930, it offered rail serve to passengers, agricultural crops, cattle and locally manufactured items to points east and west of Julesburg. National register 2/11/2004, 5SW.28 
Historic Platte Valley RE-3 (aka Revere) is a 1928 Art Deco style building designed by noted architect Temple Bell. Continuous use since 1928 as a school. State Register 8/9/2000. 5SW.78.